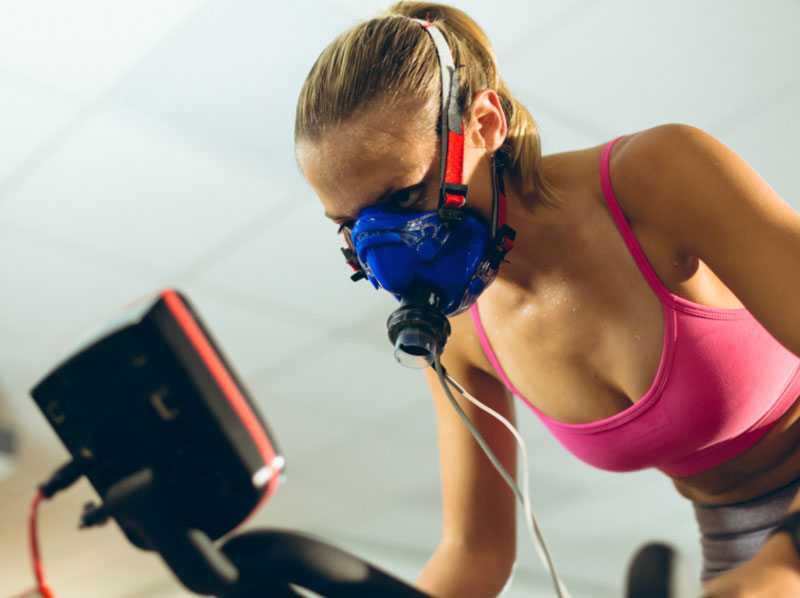 At The Pro Sport Lab, we pride ourselves on delivering elite testing, training and treatment services. You can expect to receive the same level of service used to assess and monitor the performance levels of Olympic athletes and professional sports performers, and we can provide a range of tailor-made packages specific to your goals and activities.
Our comprehensive service will provide you with a benchmark of your current fitness level and the scientific data on your individual physiology to enhance your training and maximise performance
Physiological performance testing provides athletes with vital information to ensure they are on the right track with their training and to ensure that progress is consistently achieved.
Understanding what is limiting an athlete's performance and incorporating the appropriate steps to rectify this will enable an athlete to take their performance to the next level.
VO2 MAX TEST
Designed for: Athletes to accurately gauge their aerobic fitness levels and considered to be the gold standard measure of aerobic capacity. The VO2 Max Assessment enables individuals to monitor the effectiveness of their training and should be part of any elite fitness programme.
Ideal for: Athletes seeking greater insight into their current aerobic capacity and an effective training programme to enhance it.
Duration: 75 minutes
Details:
Performed on Watt Bike, Treadmill or Rower
A graded exercise test to exhaustion that will determine:
Maximum Heart Rate
Maximum Power Output
Threshold Zone (Your training pace)
Used to identify your optimal training zones and race intensity.
Full report, feedback and training programme provided.
ELITE ATHLETE ASSESSMENT
Designed for: Athletes to provide them with a detailed physiological profile designed to take their athletic performance to the next level.
Ideal for: The serious athlete looking to gain a deeper understanding of their physiology and human performance potential.
Duration: 120 minutes
Details:
Sleep and Recovery Analysis
Resting Metabolic Analysis and Body Composition Assessment
Sparta Science Movement Analysis and Force Assessment
VO2 Max Test
Recovery Treatment
Reports and Programmes
RESTING METABOLIC RATE AND BODY COMPOSITION
Designed for: Athletes who want to determine their exact daily calorific requirements and metabolic characteristics in order to enhance fat loss and fuel performance.
Ideal for:  Athletes competing in weight categorised disciplines or individuals seeking to enhance health and wellbeing.
Duration: 45 minutes
Details:
Resting metabolic rate assessment
Anthropometric measurements and body composition analysis
Nutritional Consultation
Metabolic Report and advice to enhance fat loss and fuel performance.
Contact Us to book your consultation