Our VO2 Max test is the gold standard measure of aerobic capacity and the key to unlocking your full potential. Designed for athletes looking to accurately gauge their aerobic fitness levels, our VO2 Max Assessment enables individuals to monitor the effectiveness of their training and should be part of any elite fitness programme.
Our graded exercise test to exhaustion will determine your maximum heart rate, maximum power output, threshold zone (training pace), and identify your optimal training zones and race intensity.
Our VO2 Max test can be performed on a Watt Bike, Treadmill, or Concept 2 Rower. With our cutting-edge technology and expert team of trainers, you'll get the results you need to take your performance to the next level.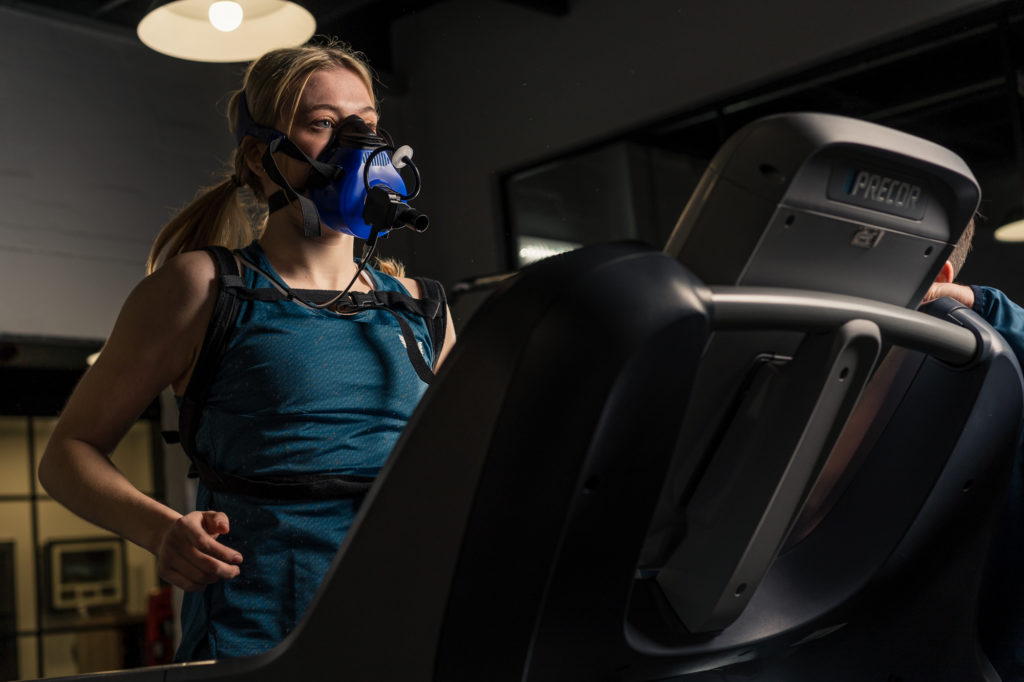 vo2 max test
(RMR & VO2 Max with report)
Resting Metabolic Rate Assessment

VO2 Improvement Programme
what does a vo2 max test involve?
We'll help you unlock your full potential with our comprehensive service. Our team of expert trainers will take you through a consultation to determine your specific goals and understand your medical and injury history.

We'll then complete a resting metabolic rate assessment to write tailored training and nutritional programmes specifically for you. With our warm-up and mobility session and parameter assessment, we'll determine the intensity of your VO2 Max assessment to ensure you get the most out of your training.

Our VO2 Max test is designed to progressively challenge you each minute, and our goal is to help you reach your maximum level. With plenty of time to recover, rehydrate, refuel, and reflect on what you've achieved, we'll get to work on creating your reports, recommendations, and training programmes to help you reach a whole new level of performance.
Contact Us to book your vo2 max test